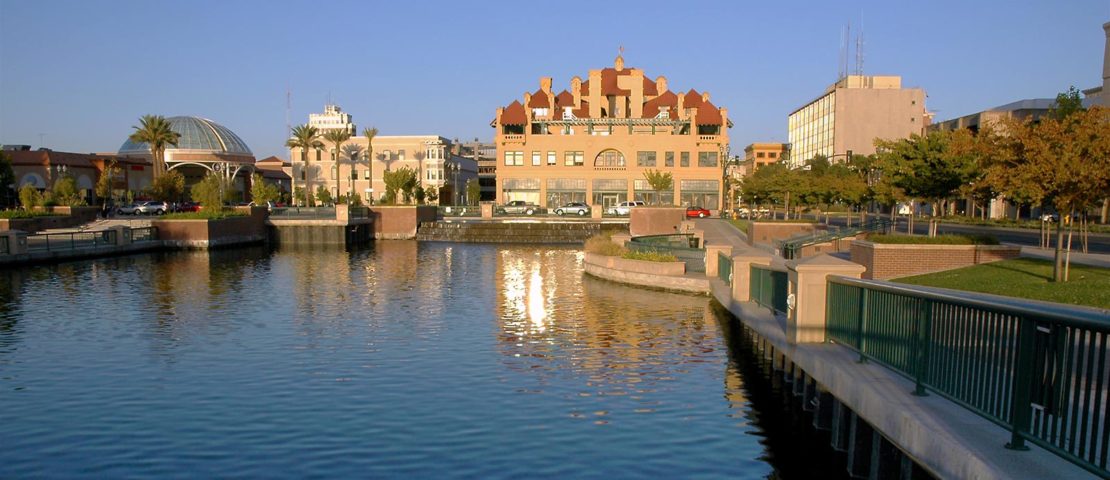 Stockton, California
With over 300,000 residents, Stockton is California's 13th biggest city by population and San Joaquin County's largest city. Located in the heart of the agricultural Central Valley, it has become a major shipping center thanks to the Port of Stockton, which connects the San Joaquin River to the San Francisco Bay. After experiencing dramatic growth during the California Gold Rush, Stockton remains a prominent California city to this day and is home to California's oldest university, University of the Pacific.
In recent years, Downtown Stockton has experienced a revitalization and redevelopment effort that is changing its commercial real estate landscape. The Open Window Project is transforming the core of Downtown Stockton into a walkable and livable urban area, promising 1,000 new residential units and 400,000 square feet of retail in an area spanning 12 acres. Cal Weber 40 apartments renovated the 123-year-old Cal Weber Building and the 88-year-old McKeegan Building into 40 modern and affordable units. Coworking spaces like Huddle and craft breweries are transforming Stockton into a startup and entrepreneurial hub.
All of this comes after the waterfront redevelopment program, which brought the city Stockton Arena in 2005 and ushered its own set of changes for the area's real estate landscape.
Meanwhile, other parts of Stockton, including Brookside, Country Club and Spanos Park have gone through transformations of their own, though perhaps not as profound.
As this revitalization unfolds, it's important to have experienced agents help you navigate Stockton's commercial real estate market. Northgate Commercial Real Estate is a Stockton-based firm that has operated in the area for over a decade and has the ability to deliver results beyond expectations.
Whether you want to buy, lease or sell commercial real estate in the Stockton area, Northgate is here to guide you. Our industry knowledge spans across retail properties, office space, land and development properties, gas, agriculture and more. Get in touch with Northgate today and let us help you with your commercial real estate needs.